About
Exodia OS is a highly customized Arch-based Linux distribution built for and by cybersecurity experts, and also for daily usage, capable of performing the strongest pentests and the simplest daily tasks. Even if you're not a cybersecurity fanatic, you'll come to love Exodia OS for it's aesthetically pleasing interface, tools, and features. Overall, Exodia OS is a great distro choice for programming and development, operations security, OSINT, and of course daily usage.

Proudly developed in Egypt 🇪🇬 by Cyb3rTh1eveZ Team.
Benefits:
Exodia OS Comes with BSPWM (a tiling window manager) and 20 tailor-made fancy Themes.
Cybersecurity tools are preinstalled on Exodia OS, for all tracks of cybersecurity.
Currently, 3 Editions exist: Home, Acer-Predator, and Wireless.
Currently, 2 window managers are available: BSPWM and DWM, and we will add more DEs and WMs.
Editions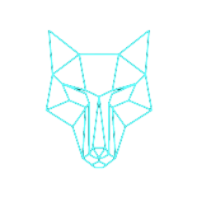 Home
This Edition is a general purpose operating system with the typical Exodia OS look and feel. This edition is designed for daily use, privacy and software development.
Acer-Predator
This Edition For Acer Predator Laptops with the typical Exodia OS look and feel, Keyboard RGB change based on the selected theme PredatorSense pre-installed to control CPU/GPU Fan, Keyboard RGB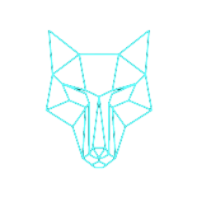 Wireless
This Edition is For penetration testing (and especially for Wireless PenTesting) come with 400+ pre-installed Tools For PenTesting(and 130+ For Wireless PenTesting).
Features
PowerShell
Microsoft PowerShell pre-installed
pre-configured with Oh My Posh.
TUI Apps
support a whole bunch of TUI Apps
RUN pacman -Sg Exodia-TUI-Apps
to list all available apps
Files Templates
help you to create coding files
like C, C++, web Dev, python, etc...
and more Files Templates.
EWW
supporting ElKowars wacky widgets(EWW)
comes with EWW pre-installed/configured
zsh
Exodia comes zsh pre-installed/configured
zsh is the default shell
Predator Sense App
a kernel module to control keyboard RGB & fan speed in Linux for Acer Predator Laptops
there are 2 apps CLI and GUI
Predator-Sense-CLI
Predator-Sense-GUI
CyberSecurity Tools
support tools for all cyber security fields
using Blackarch Repos & Exodia Repos
BIOS & UEFI
supporting both BIOS & UEFI
Calamares Installer
Exodia uses Calamares Installer to facilitate the installation process
Rolling Release
always up-to-date
AUR
supporting AUR Repos (yay)
Plymouth
supporting Plymouth
exodia-plymouth theme is available